AVIATION PILOT PROGRAM
Soar into a high demand career field with this two-year aviation pilot degree program.
PROGRAM OVERVIEW
You can earn a two-year college degree at Rochester Community & Technical College (RCTC) while completing your flight training with Great Planes Aviation. We've partnered with RCTC and the Rochester International Airport to line you up for the professional pilot career path you have dreamed about.
The RCTC Aviation Pilot Program powered by Great Planes Aviation is a FAA approved part 141 flight training program that uses a strategically designed syllabus along with seasoned flight instructors to take you from your first flight to a professional pilot in just two years.
AVIATION PILOT ASSOCIATES DEGREE
Learn the basic and advanced skills required to pursue a commercial pilot license in this immersive program. Gain industry knowledge with ground school classes taught by RCTC instructors. Then, take to the skies with Great Planes Aviation in our modern aircraft fleet. Our certified flight instructors will help get you off the ground with one-on-one flight lessons at our innovative facility located at the Rochester International Airport.
During one-on-one flight labs, aviation students fly during daylight hours, two hours per day, three days per week for 16 weeks. Classes include World of Aviation, Aviation Weather, Instrument Ground, Aviation Safety, Commercial Pilot Flight Lab and more. Upon completion, students receive an Associate of Applied Science degree from Rochester Community & Technical College and will have a private pilot's license, instrument rating, commercial pilot's license and be a certified flight instructor .
You'll fly in modern, safe, reliable aircraft maintained by our FAA-approved mechanics and get high quality instruction and personal attention from instructors who truly care about your success.
FLIGHT PLAN
The aviation pilot flight plan takes you from Private Pilot to Flight Instructor in just 2 years!
1
PRIVATE PILOT
Students will attain their private pilots license at the end of the first semester.
2
INSTRUMENT RATING
Students will be instrument rated private pilots by the end of their first year of college.
3
COMMERCIAL RATING
From Summer through the first semester of their second year, students will work on their commercial rating.
4
FLIGHT INSTRUCTOR
By the end of the program, students will be certified flight instructors.
YOUR CAREER STARTS HERE
If your dream is to attain a career as a professional pilot, we will help you get there!
DEDICATED INSTRUCTORS
Our instructors are passionate about what they do and care about your success.
TAKE TO THE SKIES WITH A DISCOVERY FLIGHT
Casual and pressure-free, it's a great place to start
MODERN AIRCRAFT
Students will train in our modern aircraft that are meticulously by our mechanics that meets and exceeds FAA safety standards.
FULL MOTION FLIGHT SIMULATOR
Great Planes Aviation uses the Redbird MCX flight simulator to provide our students with enhanced training from student pilot to professional crew. The MCX features dual controls, just like a real airplane.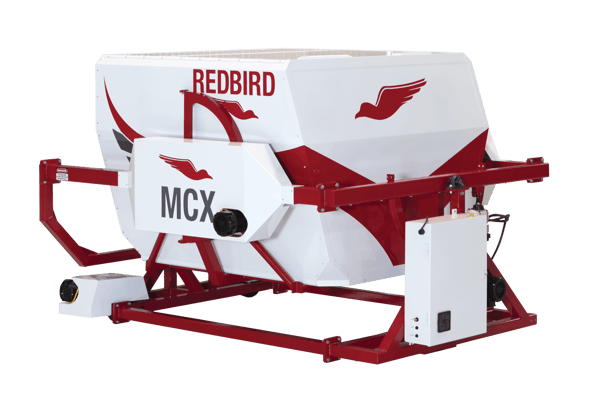 LOOKING FOR MORE INFORMATION?